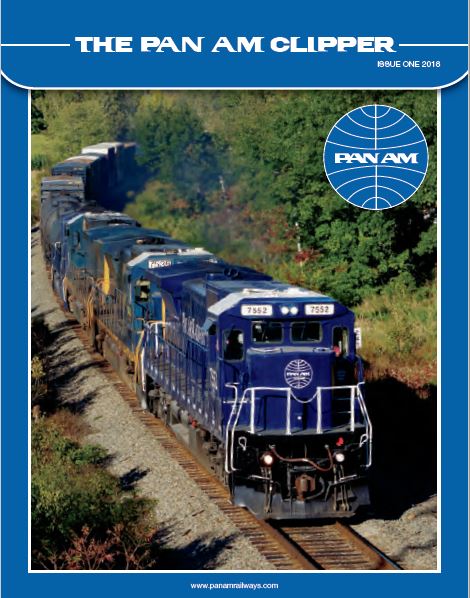 THE PRESIDENT'S MESSAGE
At the close of the summer of 2018, I wanted to take this opportunity to update you on
some of the exciting new developments within Pan Am.
As regulatory and tax reform efforts continue to support a robust economy, we have been
pursuing investment options to take advantage of new growth opportunities. In particular,
after the passage of tax reform we elected to invest in our most important asset—our
employees—with a bonus distributed in May of this year.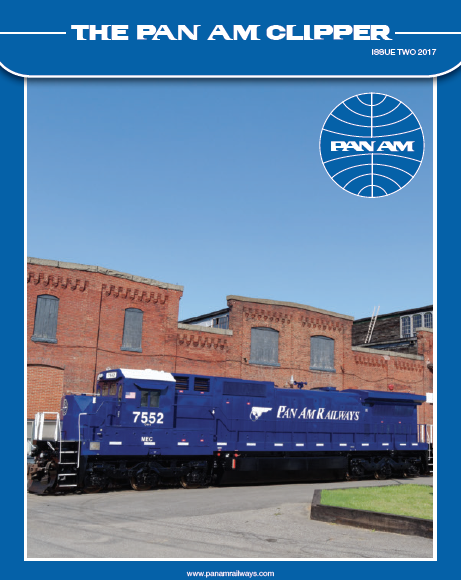 PRESIDENTS MESSAGE
In this issue of the Pan Am Clipper, our colleagues have once again contributed a wide range of articles
regarding our business and its impacts on many different stakeholders. I appreciate the willingness of
our employees to report on projects being undertaken by the railroad and hope that you find their articles
informative and enjoyable. Read More….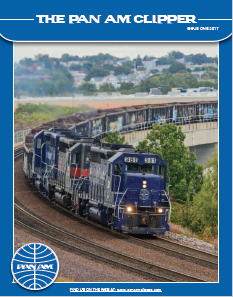 THE PRESIDENTS MESSAGE
As we begin 2017, this edition of the Clipper highlights some of the initiatives that we are undertaking to
improve both the safety and performance of the railroad. While I trust that these articles will be informative, I
also want to take this opportunity to summarize several other initiatives that are being undertaken to upgrade
Pan Am's equipment and facilities. Read More…